PROBA-V MEP, a toolbox of processing services
The PROBA-V Mission Exploitation Platform (MEP) offers several on-demand processing workflows to create and deliver customised products. We've already introduced you to The Notebooks app in one of our previous blogs, so let me now show you the N-daily compositor.

Due to cloud cover, many places cannot be imaged every time a satellite passes over. A composite uses a sequence of images, and selects the best pixel from this series to generate a cloud free image. The N-daily compositor service lets you select the number of days to use for an area of your interest automatically, e.g. you can receive a 7-daily composite of PROBA-V data of Europe every Monday morning: get exactly what you need when you need it.

The service accesses the full PROBA-V data archive (1 km, 300 m and 100 m) and can be used via the Web client or via RESTful Web services for seamless integration into your application. You can even view the results at full-resolution before downloading via the online Geoviewer. Check out the online manual for more information.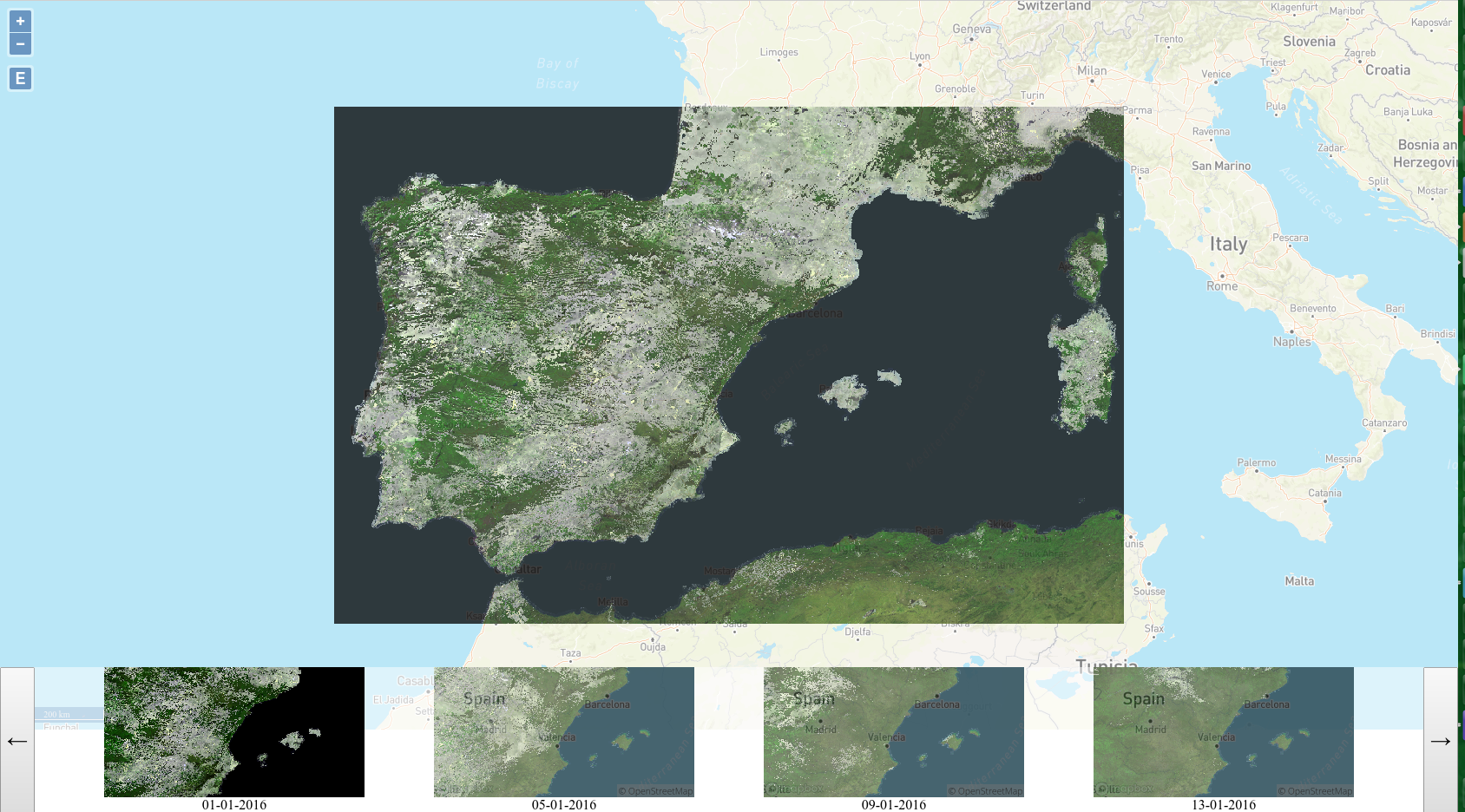 View your results in full resolution before downloading.
Request a virtual machine
On-demand processing is only one aspect of the PROBA-V MEP. If you want to dig deeper, you might also be interested in using our Virtual Research Environment.

A user Virtual Machine (VM) offers you:

Access to the complete PROBA-V data archive, as well as SPOT-VEGETATION and Vegetation parameters from the Copernicus Global Land Service.
A powerful and expandible set of tools and libraries (e.g. SNAP toolbox, GRASS GIS, QGIS)
The possibility to develop and debug test applications (R, Python or Java)
So, you can start working with the data or develop and execute applications on the data, without having to download the data.
Request a VM free of charge or get more info via the online form.


Never stop improving
If you have remarks on the N-daily compositor or need other on-demand generated products, don't hesitate to contact us via the Helpdesk.